Do you want to take your business to the next level but lack expertise or resources?
We at BBI Group will help your company achieve profitable growth. We have solid and extensive experience of business development in a wide range of sectors and business areas. Our strengths are our experienced experts, sophisticated methods and reliable partners.
We want to be a nimble and easily approachable partner to companies, and help them along their road to success. When you run out of time and are short-handed, we can step in to help. We will help you build concepts and processes that enable you to take your company to the next level.
Our services focus on board work, business management advice and support, consulting, and development project management.We have added several new HR services to our portfolio, such as aspects relating to wellbeing at work and employee experience. We have added Coaching to our Service portfolio.
---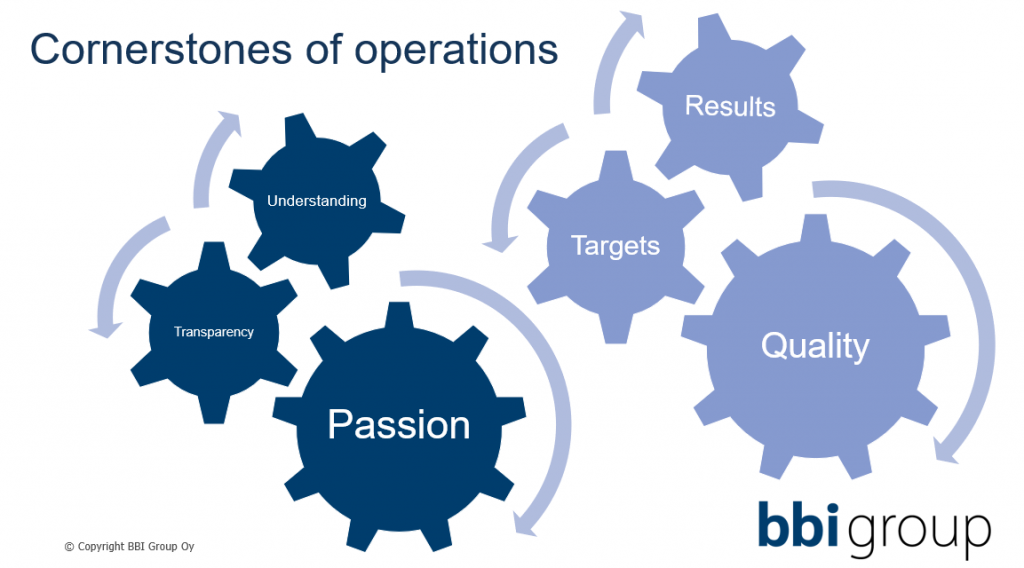 Long-term cooperation produces results

We partner with your company over a long time span. We develop an extensive understanding of your business operations and commit to a comprehensive partnership. We listen, discuss, spar, advise and guide. We will collaborate with you to develop your operations and to achieve results that help your company achieve its strategic objectives.

Our experts have the means to help your company achieve its strategic objectives and develop its operating models. They can also demonstrate ways for your company management to utilise information effectively.
We identify changes in the operating environment, we ensure your strategy is fully up-to-date, we highlight critical success factors, and we help improve the efficiency of core processes. The results form an efficient springboard for strategy-driven operations.
We partner your company throughout the project lifecycle and also after its completion.
Order a cost-free analysis of your company's current status >